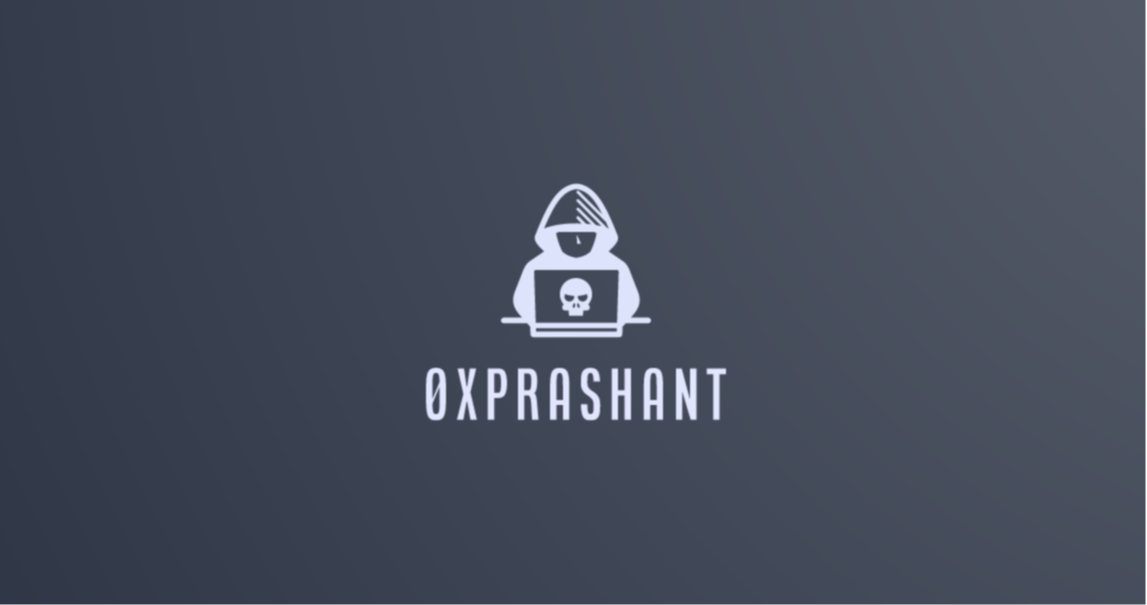 Hello World
I'm, Prashant Saini
Red Team Enthusiast | Synack Red Team Member | Bug Bounty Hunter | CTF Player
About Me
Hi , I am Prashant Saini And here is some detail about me.
I am an Information security Enthusiast , And a wanna be Red Teamer.
I am a 20 y/o final year B.tech CSE Student.I have been into InfoSec since 2019 and so far i am OSCP, CRTE certified.I have experience in Active Directory , Web Application , Network Penetration Testing , VAPT and Red Teaming. I sharpen my skills on the Hackthebox and gained GURU rank on it and i do post writeups of active/retired machines on my blog. I am a synack red team member , Community Mmeber at yogosha and do Bug Hunting on their platform . I have completed two hackthebox Pro labs Rastalabs and Offshore. And i am actively looking for any opportunity in the InfoSec Field for a Red Team / Penetration Testing role. I won Silver medal in IndiaSkills 2022 Skill Cybersecurity National Competition (Represented Uttrakhand) I had been a state level Cricket player in my past
My Blog
Download My Resume
Skills
Active Directory Pentesting
Web Application Penetration Testing
Java and Servlet , Hibernate Frameworks
Security Tools And C2 Frameworks
Experience
Firecompass
Jr. Security Analyst
October 2021 - Present
FireCompass is a Saas platform for Continuous Automated Red Teaming (CART) and Attack Surface Management (ASM).
Synack Red Team
Red Team Member
February 2021 - Present
Securing the Clients and internet
Yogosha
Community Member
November 2021 - Present
Yogosha is a private bug bounty platform
Certifications & Achievements
Offensive Security Certified Professional (OSCP)
Offensive Security
Credential ID: OS-96522
Certified Red Team Expert (CRTP)
Pentester Academy
Credential ID: OS-96522
Hackthebox Rastalabs
Hackthebox Penetration testing labs
Credential ID: 54023859
Hackthebox Offshore
Hackthebox Penetration testing labs
Certification ID : HTBCERT-4EB10CBF41
Oracle Critical patch Jan 2021
Oracle
Jan 2021
Hackthebox Bug Killer Badge
Hackthebox
29 AUG 2020
Silver Medalist in Nationals and Regional Cybersecurity Competition
IndiaSkills 2021 Cybersecurity
10 Jan 2022
State Level Cricket player X 3
Department of Sports Uttrakhand
2013,2014,2015
Education
Bachelor's of Technology
Quantum University Roorkee , Haridwar
2018 - 2022
Senior Secondary
Scholars Academy Roorkee , Haridwar
2016 - 2018
Get in Touch
Drop me a text over Email at below details.